Rolling Paper Alternatives
What can I use instead of rolling papers?
You may not want to use Rolling Papers for a variety of reasons. Maybe you don't like the taste or it's because papers burn too quickly but are still looking for an Alternative way to Roll your Joints. Whatever the case, we have several Amazing Products that work Better than those pesky pieces of paper and are more enjoyable!
Check out this recent article discussing Pesticides and Heavy Metals found in Blunt Wraps. Our leaves are Naturally Grown in the Jungle and never contain pesticides or heavy metals. Check out some of our videos on IGTV where we show where our leaves come from. Jungle Blunts were tested by Clips Labs recently for Pesticides, Solvents, Mycotoxins, Microbials, and Heavy Metals. We passed in all categories. Click to view Jungle Blunts Lab Test Results
The easiest way to try all of our Blunt Cones is to buy a Variety Pack. It comes with 2 of each type. But hold on! Why are our wraps so cool? Well, read on and see. The reviews we have been getting all agree with us but don't take anyone's word for it, Just order a pack and see for yourself!
Coming Soon!
Jungle Blunts Rice Papers will be available towards the end of the year. Several Sizes and styles with or without filters.
Blunt Cone Advantages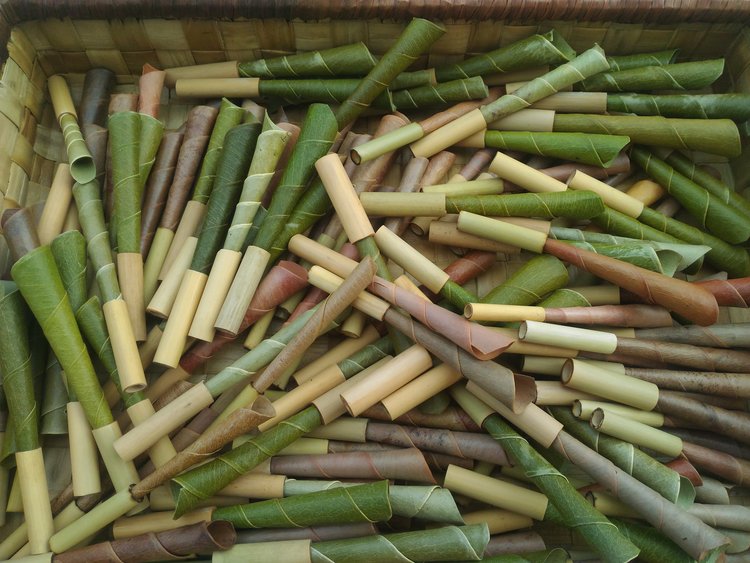 Easy to Pack on the Go
Natural Leaves – No Chemicals
No Glue Ever Needed
Medicinal Health Benefits
Environmentally Friendly Product
Slower Burn Rate
4", 5", & Special 8" Sizes
Related Products