Introducing Sunflower Blunt Wraps
Our effort to bring you the most innovative all natural products continues. Recently I was walking in the park and came across hundreds of sunflowers.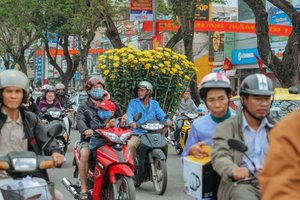 I am currently in Vietnam and it was just the Chinese Lunar New Year here. The celebration of TET in Vietnam. They use certain Flowers to celebrate the new year, mostly those that are yellow or red, as these colors are believed to bring good luck. Sunflowers, Daisies, Apricot Blossoms, Marigold, Orchid, and Chrysanthemums to name a few.
In Search of Perfect Blunt Wraps
Since I am always looking for the *next leaf to try I keep my eyes out for new plants and these Sunflowers were just screaming out at me "Hey Try our leaves they are solar powered!" I'm thinking…Solar Powered? Solar Powered Blunt Wraps!? Wait…What? Hmmm? So I walked over and took 4 leaves. At this point, all I know is these sunflowers came into my life for a reason lol and I'm gonna find out why!
So as soon as I got back home I googled "Sunflower Leaves". Please understand this -> No matter how much I know about a plant I always do further research. I have several books I use as go-to, for cultural practices and medicinal uses of plants. I read research papers and University documentation, whatever information I can find I check it out. Before I smoke anything there must be enough information to make a solid conclusion that it is safe to smoke. Granted some plants need less research than others but I always do the research.
Native American Indians Used Sunflowers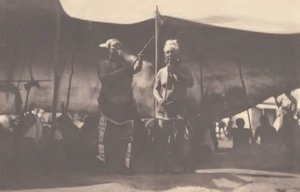 Sunflowers, as it turns out, were used by the American Indians as an additive to tobacco. They are also edible from the roots up and obviously, we all know Sunflower seeds are edible.
The Test Results Were Awesome
Without going into details about our process due to obvious reasons, I will say the test blunts we smoked were smooth, slow-burning, and very similar in feel, and smell to a tobacco leaf. The big difference here is, although they smell like a tobacco leaf, they don't taste like one. This is because there is no nicotine in Sunflower Leaves. The taste and smell of a tobacco leaf are not related.
Coming Soon!
Keep your eyes on our Instagram feed and our blogs to be updated on our progress. We hope to have our Sunflower Blunt Wraps ready to sell in about 3 months. Our dedication to perfection and high-quality products is our first priority. Please be patient while we are preparing to launch the Super Awesome Blunt Wraps!
*(Please do not try and Smoke leaves unless you have knowledge of plants. I am a horticulturist and have been working with plants my whole life. I have years of study. Smoking the wrong leaf can be deadly.)